MONTE PASCOAL: FIRST CLONAL CONILON COFFEE CULTIVAR FOR SOUTHERN BAHIA - BRAZIL
Fábio Luiz Partelli

André Monzoli Covre

Gleison Oliosi

Daniel Trevizani Covre
Keywords:
Coffea canephora, plant resistance, climate change
Abstract
Monte Pascoal is a Coffea canephora cultivar derived from clones discovered and bred by farmers. It was evaluated at 140 m asl in the South of Bahia – Brazil for yield, plant vigor and pest and disease resistance. The cultivar with six genotypes produces a mean yield of 130 bags ha-1 year-1.
Downloads
Download data is not yet available.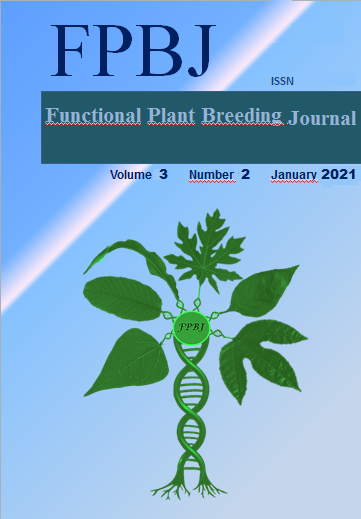 How to Cite
Luiz Partelli, F., Monzoli Covre, A., Oliosi, G., & Trevizani Covre, D. (2021). MONTE PASCOAL: FIRST CLONAL CONILON COFFEE CULTIVAR FOR SOUTHERN BAHIA - BRAZIL. Functional Plant Breeding Journal, 3(2). Retrieved from http://fpbjournal.com/fpbj/index.php/fpbj/article/view/126