"BRS URS ENTREVERO" - NEW WHITE CLOVER FORAGE CULTIVAR FOR SOUTH BRAZIL
Daniel Portella Montardo

Miguel Dall´Agnol

Roberto Luis Weiler

Maurício Marini Köpp

André Pich Brunes

Carine Simioni
Keywords:
Legume, plant breeding, Trifolium repens.
Abstract
"BRSURS Entrevero" is a white clover cultivar, indicated for intercropping with winter grasses and for oversowing natural and subtropical pastures in areas with high fertility and humidity. It has high quality and forms a mat of stolons that covers completely the soil, with a prostrate habit with the growth buds close to the surface, resulting in a high grazing aptitude.
Downloads
Download data is not yet available.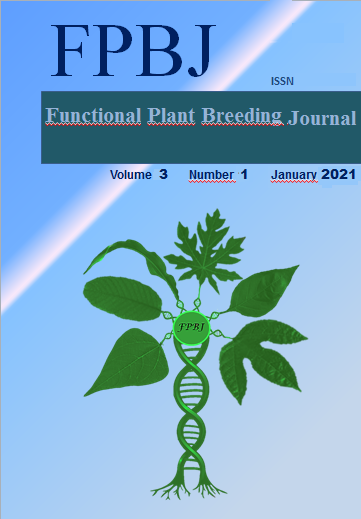 How to Cite
Portella Montardo, D., Dall´AgnolM., Luis Weiler, R., Marini Köpp, M., Pich Brunes, A., & Simioni, C. (2021). "BRS URS ENTREVERO" - NEW WHITE CLOVER FORAGE CULTIVAR FOR SOUTH BRAZIL. Functional Plant Breeding Journal, 3(1). Retrieved from http://fpbjournal.com/fpbj/index.php/fpbj/article/view/109